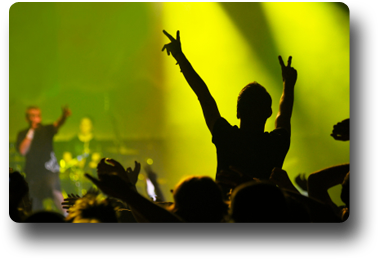 In light of the recession that shook the country several years ago, many Americans looked to supplement their income through ticket brokering.
Everyone has experience of buying tickets at a premium on the secondhand market, so learning exactly how to sell concert tickets online became one of the most popular at-home businesses in the country. And let's not forget sports and theatre tickets, too!
This guide will be a brief introduction on learning how to become a ticket broker. For our complete guide, check out our best-selling book, Ticket Broker Blueprint.
Buying the Tickets
This is the most crucial step of all, so you'll want to pay special attention to this segment. Without the right seats, all the selling and marketing experience in the world won't net you a profit. You need the seats that everyone wanted to pull the first time, not the seats that everyone else pulled and threw back into the pile.
One of your strongest tools is making use of presales. Presales typically occur 24 hours before the scheduled onsale date, and they allow a small subset of buyers to gain access to tickets before the general public. The trick is gaining access, and with the right tools, this can be a cinch.
What you'll need to do is sign up for the WiseGuys presale password list and the passwords they supply will gain you access to each and every presale event.
Also, regardless of whether you're shopping a presale or onsale, the most important thing to know about Ticketmaster is that you must remain persistent, even if they tell you that all tickets have been sold out.
Don't believe a word of it.
Ticketmaster doesn't release all their tickets at the same time, and few brokers (and even fewer fans) know this. Remain persistent in the face of the dreaded "sold out" message and oftentimes, the best seats will be released 30-45 minutes later.
Selling the Tickets
If you're a beginning ticket broker, there are essentially two places you should be selling your tickets: eBay and StubHub (both owned by the same parent company—monopoly, anyone?). But don't be fooled: selling on these two websites are completely different experiences.
First, seller fees on eBay are about 5% less than on StubHub, so those $500 tickets you just sold will leave you with $25 extra dollars in your pocket if you sold them on eBay. That's the first thing you should know: assuming an equal sale price, selling tickets on eBay will leave you with more money after fees are deducted.
Second, shipping tickets through StubHub is a simpler process than shipping through eBay. Thanks to their partnership deal with FedEx, StubHub will provide all necessary FedEx shipping labels. All you have to do is print and slide it through their (free) envelopes and drop it in a FedEx mailbox. Done. Shipping eBay tickets is more complicated, but not by much. eBay requires tracking confirmation in order to prevent fraud (on either side). Without tracking information, your buyer can simply claim he did not receive the tickets, and eBay will side with them after a claim is filed. Luckily, USPS Priority Mail is not too expensive, and we outline how to go through the process in our ticket shipping guide.
Summary
Learning how to sell concert tickets online is not very difficult. If you want to make a business out of it, the hard part is truly at the buying stage, not at the selling stage. If you've got the tickets everyone wants, you stand to make a huge profit regardless of where or how you sell them.
{ 6 comments }