<!– Place this tag in your head or just before your close body tag –> <!– Place this tag where you want the +1 button to render –>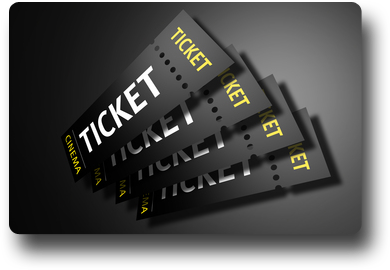 Oftentimes, when a select number of people in society seem to have an ability that few others have, the average person usually begin to suspect one of the following: either these people are cheating, or they have some secret that they're not willing to share with the rest of the world.
In the case of ticket brokers, it's often both.
When a popular concert gets mysteriously sold out within a matter of minutes, the question everyone has on their minds is:
"How Do Ticket Brokers Get Their Tickets?"
What I'm about to reveal is the answer, once and for all, to this age old question. Are you ready?
The same way everyone else does.
There Is No Secret
Believe it or not, ticket brokers score tickets in exactly the same fashion as the everyday fan: through Ticketmaster.
Due to contractual obligations, most tickets for popular concerts must pass through Ticketmaster. It should be fairly obvious that Ticketmaster isn't going to do ticket brokers any favors by making any exceptions to this rule, so brokers are stuck using the same system as everyone else.
How, then, are brokers able to secure all the best seats while everyone else is forced to either sit in the nosebleeds or buy from brokers at a marked up price? The answer is two-fold.
Dispelling Myths of the Supernatural Ticket Broker
First of all, ticket brokers don't snag all the best seats to each concert. Anyone who goes to shows regularly could attest to this. Next time you're at a popular show and happen to be sitting in the front row or near it, ask people around you how they got their tickets. Sure, some might say off eBay or StubHub, but I guarantee you the majority will say they just got lucky or got them through some other promotion through their work or through the work of someone they know.
Secondly, in the event that brokers do secure better seats than the average fan, this should come as no surprise. Fans log on to Ticketmaster once a month, or even once a year to pull tickets to a concert. Ticket brokers do this every single day, often two or three times a day. It's only natural that they'd be more skilled at pulling tickets than the average fan.
If a weightlifter is able to lift more than you, is it because he has to be on steroids or is it because he practically lives in the gym and drinks protein shakes for breakfast?
If a professional chess player could checkmate you in 5 moves, is it because he had to have cheated or because he's been playing chess ever since he could pick up a rook?
Likewise, if a ticket broker could pull better seats than you, it's not because he cheated the system or because he has some secret that no one knows about. He just does it for a living. And whatever you happen to do for a living, I'm sure you do that a heck of a lot better than your average ticket broker can.
Maybe There's Just One Secret
OK, there might be just one secret that very few fans know about. It's a secret about the way that Ticketmaster works and the specific method they use to release tickets. Most fans think that Ticketmaster releases all the best tickets as soon as the onsale time hits, and once you get the "Sold Out," message, tickets are all gone. This isn't exactly true, and we explain more about this in this blog post.
All in all, however, there is nothing secret going on under the hood. Ticket brokers have developed ways to increase their chances of pulling great seats through simple trial and error—the same trial and error that fans could, but don't, go through if they wanted to perfect the system.
If you want to learn more about how ticket brokers do what they do and how you could start your career as a ticket broker, check out our guide: Ticket Broker Blueprint.