<!– Place this tag in your head or just before your close body tag –> <!– Place this tag where you want the +1 button to render –>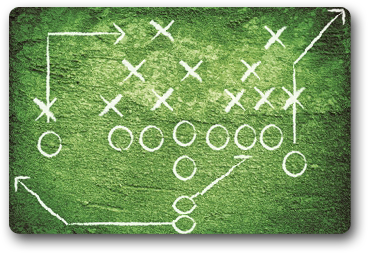 Despite the economic struggles that the entertainment industry has felt over the past 5-10 years, the ticket brokering industry continues to thrive.
While less fans may be filling out the nosebleeds, those coveted first-row and Floor seats continue to get sold out within minutes of going on sale, and ticket brokers continue to make an absolute killing off of them.
If you're reading this, you're probably looking to bite off a piece of this pie. In this article, I'll explain the 3 steps to starting a ticket resale business so you, too, can realize the profits to be made in this industry.
Step 1: Gird Your Loins
No, ticket brokering is not a get rich quick scheme, and no, you won't become a millionaire in your first year selling tickets. The fact of the matter is that ticket brokering is a saturated industry with thousands of brokers competing for the same tickets at exactly the same hour as you will, and they have years of accumulated experience that you currently don't have. And that's not even counting the fans.
Not only will you need confidence in yourself to overcome these odds, but you'll need a fair amount of startup cash, as well. Exactly how much you'll need depends on your ticket brokering strategy, but a safe amount for the average broker is about $5000-$10,000. If this seems like a lot of money, consider this: the average ticket for a hot event will run you about $125, and you'll naturally be buying tickets in pairs, so you're looking at $250 for your first pull. Pull four pairs of tickets and you're already at $1000. It adds up quite quickly.
Finally, the ticket resale business for the beginner can be time consuming. You'll need to catch up on industry trends, hot artists, hot teams, what strategies your competition are employing, and generally getting up to speed on all things ticket brokering. Although you'll be able to reduce your daily workload to a few hours a day once you've gotten your system completely set up, expect to work full time when you first start out (and sometimes even more than full time).
Your first step is preparing yourself mentally, financially, and logistically for your ticket brokering journey.
Step 2: Master the Art of Ticket Pulling
Give anyone off the street a pair of first row tickets to the next One Direction concert, and he'll know how to turn a profit on them by selling them on eBay or StubHub. Perhaps a seasoned pro will know how to extract an extra $50-$100 out of them through various techniques, but all in all, the selling process is straightforward. The real secret is how to get your hands on those tickets in the first place.
Ticket pulling to a ticket broker is like the secret ingredient to any chef: it's the heart and soul of your business and it will take you months before you've perfected it. Our guide goes over the various techniques I've used to pull the best tickets possible, but every broker will have a slightly different system.
Rest assured that over time you'll also come to figure out how Ticketmaster works and how they release tickets (and no, it's not quite how you might think). And once you do, that's when your real profit begin.
Step 3: Master the Art of Ticket Selling
I mentioned above how ticket resale is a piece of cake if you've got the hottest tickets in town. Unfortunately, instead of first row One Direction tickets in your hand, you'll usually be holding third row tickets to a Jimmy Buffett show—still great seats, but not quite the hottest tickets in town. Not everyone will know how to turn these around for a profit, and an inexperienced broker might take a huge loss on them if done incorrectly (here's a big hint: price low and never sell on eBay Auctions).
Selling tickets for the highest possible price is more of an exact science than pulling tickets (which can be quite random and frustrating, even). Therefore, if you're paying attention you'll begin to develop a pricing and listing strategy that works best.
Conclusion
Due to the nature of this profession, the most difficult phase of your ticket brokering career will probably come in the first 1-2 months in the game when you'll make most of your mistakes and find the most bewilderment at what move to make next.
Take my advice: relax.
No one started out a pro in this industry and neither will you. The ones that eventually do become pros and reach six figure salaries in this game are the ones who kept their eyes open to trends in their record-keeping and were fond of testing out various techniques until they found the one that worked best.
Good luck!