<!– Place this tag in your head or just before your close body tag –> <!– Place this tag where you want the +1 button to render –>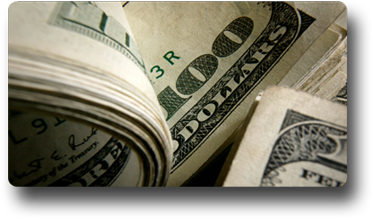 One of the most common questions I receive from people is:
"What is the average ticket broker salary? Can I make $100,000 per year as a ticket broker?"
Let me give you the short answer to both of these questions, and then I'll elaborate on each one.
First question: there is no average ticket broker salary. The largest ticket brokering firms pull in millions of dollars in revenue every year, and the washouts lose thousands of dollars from the first tickets they buy and never sell tickets again. That's the beauty of ticket brokering: you, and no one but you, are in control.
Second question: You can absolutely make $100,000 per year as a ticket broker. Again, the largest firms pull in that amount every week. The hardworking, solo ticket broker could make $100,000 per year with careful planning and a keen eye for detail.
There Is No "Average Ticket Broker Salary"–And Why That's a Good Thing
It's natural to want to know how much the average ticket broker makes before you get started on your journey to becoming one, but ticket brokering is not a conventional job. Your income will completely depend on how skilled you are at pulling tickets and selling them at their highest value (both techniques which we discuss in our guide).
If I had to venture a guess, I would say the average ticket broker who reads our program and truly commits himself to earning a living at buying and selling tickets will earn anywhere from $50,000 to $100,000 per year. Those who are particularly skilled, work more than full time hours or hire employees will exceed that.
How to Earn Six Figures as a Ticket Broker
Hiring Help
I would say $100,000 is probably the upper end of earning potential for brokers who work solo. The way to truly profit as a ticket broker is to hire help. The more brokers you have pulling tickets at the announced presale and onsale dates, the greater your chances of pulling the tickets of a lifetime—the kinds of tickets that fans will pay $1000+ to get their hands on.
Luckily for you, the labor that you'd need to hire need not be particularly expensive, and your hired hands can even work remotely. The only catch in hiring help pulling tickets is that you must be 100% confident that they will not steal or illicitly use your credit card information. More often than not, these will be members of your family or in-laws. Needless to say, you should never give your credit card information to a stranger you meet online.
By paying your employees a percentage of ticket sales (or a set salary), you'll be able to dramatically increase your chances of pulling premier tickets, which is the name of the ticket brokering game.
Keep Your Mistakes to a Minimum
As a ticket broker, your biggest losses will come when you get over-zealous at the next big show and purchase tickets that you truly have no way of turning around for a profit. Despite how much you love Billy Joel, $300 tickets will be nearly impossible to sell for more than $400. Buyers simply won't pay that much for one night of entertainment unless it comes packaged with a Meet&Greet, or you're so close to him that you can smell his cologne. And even in either of these cases, there are no guarantees.
Just as important as pulling great seats is knowing when not to pull the trigger. I wish there were a fool-proof way to avoid making these mistakes, but the only overall strategy that I have found to work is to avoid buying tickets that cost $150 each. Once you factor in eBay or StubHub fees, any applicable shipping fees (in the case of eBay), credit card interest and opportunity cost, you'd need to sell each ticket for $250 to return a decent return for your money and your time.
Stick to buying tickets in the $50-$150 range unless you're absolutely certain that those $200 tickets will sell for a tidy sum. And even if you are sure…proceed with caution. Making no money is better than losing a lot of it.
The Bottom Line
Ticket brokering is an extremely lucrative field for enterprising individuals who want to gain more control of their careers and are willing to put their head down and put in the man hours to making it work. Once you figure out what works and what doesn't, your journey to six figures will become much easier.