<!– Place this tag in your head or just before your close body tag –> <!– Place this tag where you want the +1 button to render –>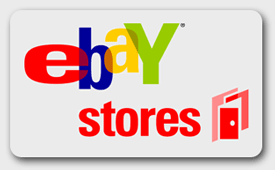 One of my biggest tips for anyone who is just starting to learn how to become a ticket broker is that they should learn as much as they can from those who are already successful in the ticket resale industry. And sure enough, if you look on eBay for the top ticket brokers right now, what you'll find is that a great majority of them have eBay stores.
Most people think of eBay Stores as a good way to keep your inventory organized and easily accessible, but buying an eBay store actually comes with added benefits.
eBay Store Benefits
In addition to keeping your tickets organized, all sellers with eBay Stores enjoy added benefits:
Reduced listing fees
Free gallery pictures
Seller earnings reports
Customer tracking
A store homepage
Easy cross-promotion
And the cost for a Basic eBay Store isn't bad: $15.95/month. But for ticket brokers, there's one catch:
You don't really need one
I've sold tens of thousands of dollars in tickets and I've never owned an eBay Store. Yeah, the price is cheap but the benefits to a starting ticket broker are minimal. We'll go through them one by one.
Reduced fees, but not the kind you need
If you're a ticket broker with an eBay Store, you'll enjoy more than 50% off your insertion fees, which will save you something like $0.25 per listing, which is great. But insertion fees aren't the kind of fees that will really eat you up. The kind of fees you need to worry about are Final Value Fees.
Here's how Final Value Fees (FVF) compare:
FVF for $300 tickets for non-eBay-Store sellers: 12% of the first $50.00 + 6.0% of the final $250 = $21.
FVF for $300 tickets for eBay-Store sellers: 12% of the first $50.00 + 6.0% of the final $250 = $21.
The same thing. If you have over 60 ticket listings per month, it makes financial sense for you to sign up for an eBay Store just to save on insertion fees. But before you get to that point, you can save your money.
Free Picture Pack with Every Listing
Not much to say here besides the fact that you don't really need it. You only need one gallery picture (which is already free) and you're allowed to include as many pictures as you want in your listing itself. No need for this.
Earnings reports
These are always fun to look at because it tells you how much money you're making selling tickets and even deducts fees for you, too. But again, for beginners, this is unnecessary. And you're better off using your own ticket broker spreadsheet because you'll be including all your expenses and all your non-eBay earnings, too, so it's a more complete picture of how much money is coming in vs. how much money is coming out.
Tracking your customers
This is an incredibly valuable resource for most eBay sellers because it tells them where their customers are coming from, whether it's through eBay searches, Google, direct links, etc. But for you, a budding ticket broker, all you need to worry about is pricing your tickets competitively and writing descriptive titles. These two factors will take optimize your listings for Google as well as for eBay, which is where most of your traffic will come from anyway.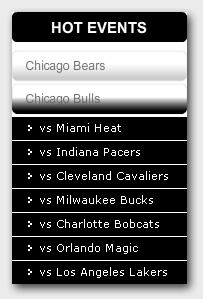 Your own homepage and cross promotion
I lumped these two in the same section because they serve much the same purpose: showing potential customers more of what you have to offer. When you're selling tickets to 25 different artists and 19 different sports teams, this is something you're going to absolutely need to have. If someone wants to see Mariah Carey in Newark, NJ, then it's likely that they're going to want to see them in New York City, too. These customers are highly targeted to your products so you're going to want to catch them and funnel them to all your relevant tickets. But if you're on this site, there's a good chance you're not selling hundreds of tickets (yet!), so you won't be able to take full advantage of cross promotion.
Disclaimer
Now, don't get me wrong. An eBay Store is a fine choice for someone who is looking to get serious into the ticket broker industry and has already had experience selling tickets on eBay. My purpose with this post is to show you that you shouldn't be intimidated by all the costs associated with selling tickets online because a great many of them can be eliminated, at least at the start.
So go out there, forget the eBay Store, forget all the extra add-ons and promotional offers and just learn the ticket broker industry. Everything else will come with time.